PICK YOUR OWN FLOWERS
AND
MAKE YOUR OWN GARDEN !!!!!!!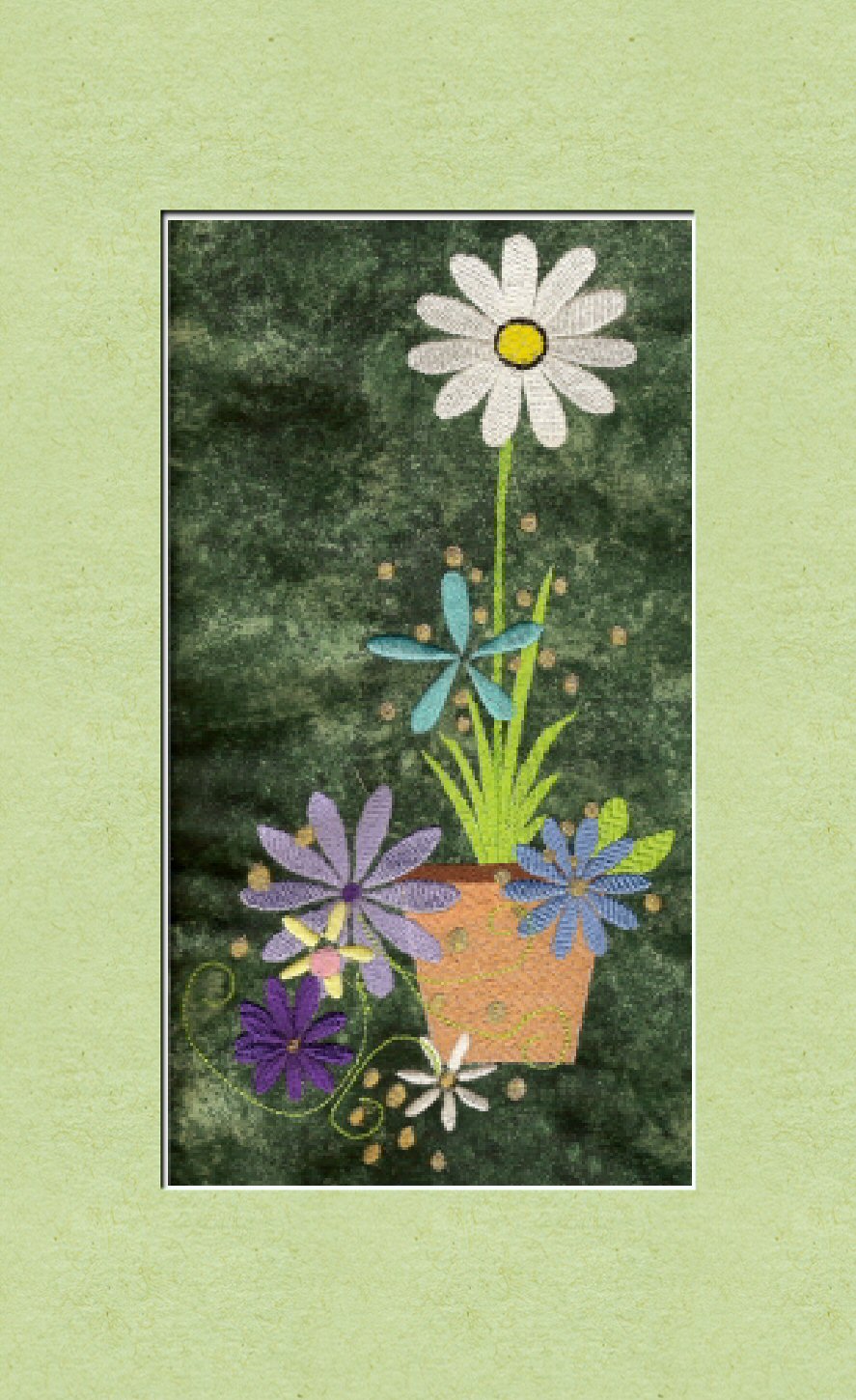 This is a framed picture of some of the flower designs put together with edit and stitched in one hooping.
I have made this collection so you can pick one or many flowers. You may only need one! I wanted a collection that was stylized and not traditional so it can be used for many different projects and many different decors. You can choose your own colors and make the garden as full of flowers as you want. Or you can put some in the pot and just have a little potted garden. I have just made a darling cushion cover for an antique sewing bench that was given to me. You can even frame your garden for a great wall decoration!
To combine the flowers into the garden I made a template with my machine software and then was able to edit each design in my machine so for my bench cover I only had to re-hoop once. Of course hooping depends on what kind of machine you have but you can combine the designs to eliminate the number of hoopings you need. Or with a template you can mark your settings on the fabric properly and hoop as needed.
This collection just lets your own imagination take over. The designs can be used separately too for quilt squares or clothing or anything. I am also going to use them on some golf club covers as I would like my golf bag to look like a garden!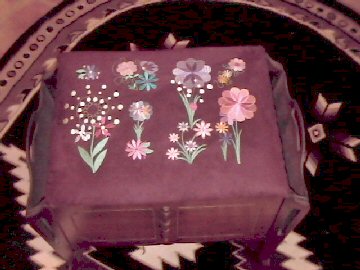 This is an antique sewing storage bench that I recovered the seat using an ultra suede like fabric and just two hoopings.
THIS ECLECTIC SET IS ONLY $20.00
To order click on the banner
Here are the individual flowers!
I put the pictures together so you could see the difference of sizes of the pictures. Some are for the 5 x 7 hoops and some for the standard 4 x 4 hoops.
FLOWER 1

2.20" x4.20"

FLOWER 2

3.56": X 3.53"

FLOWER 3

3.10" x 7.70"

FLOWER 4

3.08" X 6.60'

FLOWER 5

1.92' x 3.85"

FLOWER 6

1.31" x 3.20"

FLOWER 7

3.37" x 6.87"

FLOWER 8

2.13" X 1.60"

FLOWER 9

3.30" x 2.79"

FLOWER 10

4.16" x 3.84"

FLOWER 11

4.91" x 7.56"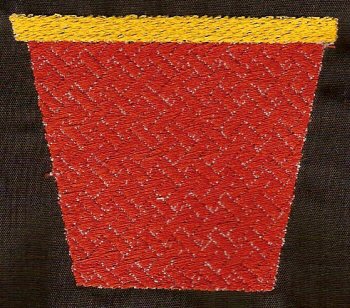 FLOWER POT
2.66" X 2.21"

© All designs are copyrighted by Magical Machine Embroidery and may not be duplicated or changed. No graphics on the page may be duplicated. You may download our free designs for personal use and for gifts or items for sale. However, you may not include these designs in any collection for sale or distribution. Any design wanted for mass production requires permission from Magical Machine Embroidery.